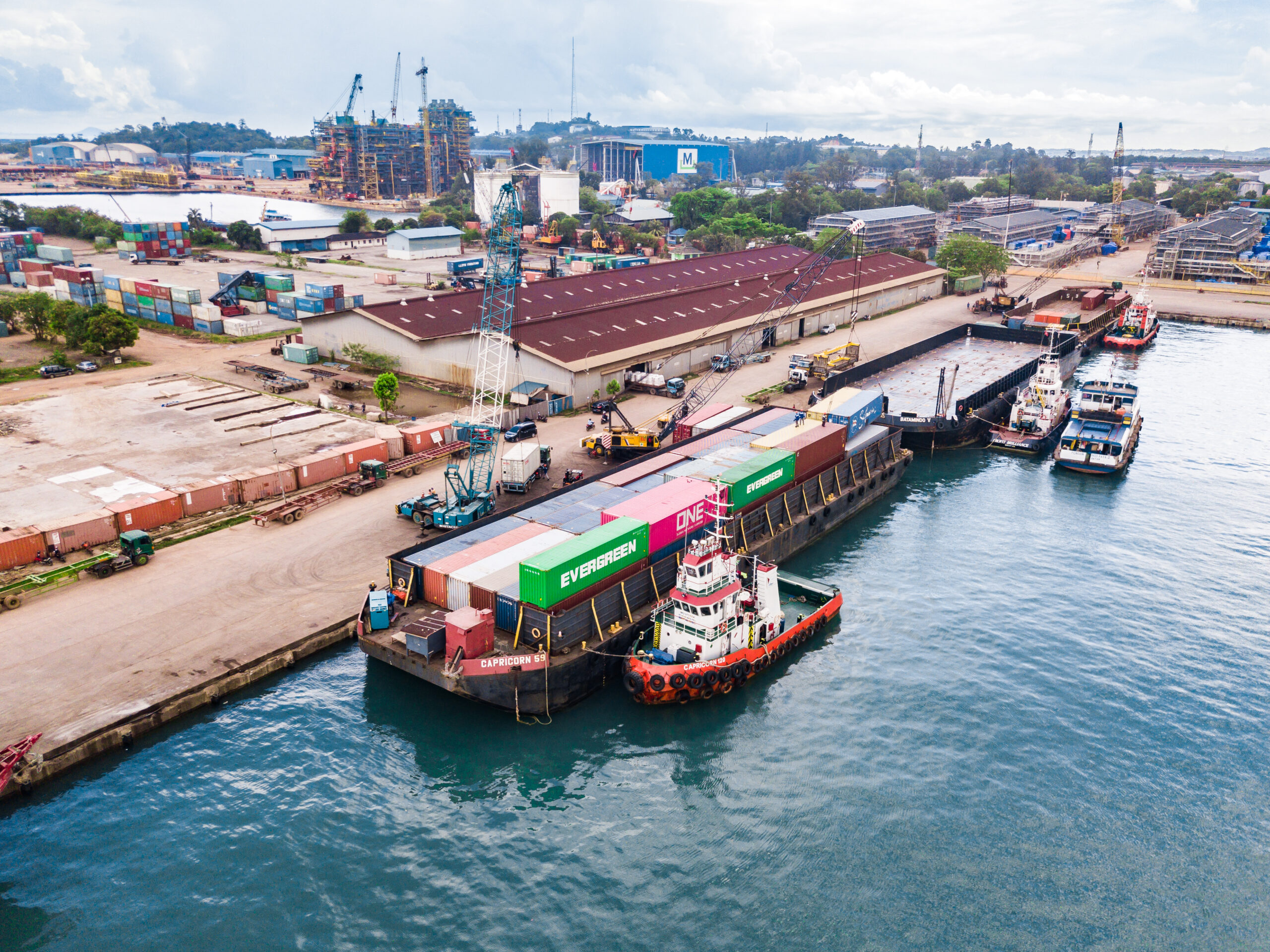 Megastar Shipping Pte Ltd
One-Stop SINGAPORE-BATAM Services: Containers, Breakbulk, LCL, Door-to-Door
Megastar Shipping is the market leader on the Singapore-Batam route in terms of sailing frequency, tonnage and number of containers handled. We are also the first and only operator of breakbulk services within Port of Singapore (PSA) Terminals.
14 vessel sailings per week (twice daily) between Singapore (PSA Brani Terminal) and Batam (Batu Ampar) – the highest frequency among any logistics provider operating the same route
"Twice Daily Sailing, Same Day Arrival" door-to-door container and breakbulk services available
Unique dedicated berths with fixed container yard space in both Singapore and Batam, allowing for:

Storage
Pre-receipt for export containers
Temporary storage for import containers prior to delivery and shipment, when required documentation and custom clearance are not yet ready

Owned equipment:

8 x 150 tonne shore cranes
7 x 45 tonne Kalmar forklifts
85 x prime mover trucks
550 chassis
1 x 200 tonne shore crane

6 x Barge loading capacity of up to 180 TEUs each
Seamless transshipment operations from PSA Singapore container terminals to the rest of the world
The Project Cargo Specialist
RSL is part of the Global Affinity Alliance (GAA), a sub-grouping of the World Cargo Alliance (WCA) covering general forwarders, carriers, non-vessel operating common carriers (NVOCCs) in over 150 countries worldwide. RSL is also part of WCA Projects' group of heavy-lift/outsized cargo specialists.
RSL is the project cargo specialist with 20 years of expertise in outsized and heavy-lift cargoes, regional market dynamics and port operating conditions.
With a robust track record in supporting customers in the shipyard, oil & gas, steel and heavy machinery industries, our team ensures that cargo moves safely, on time and on budget.
Our ability to deliver rapid and seamless service is enhanced by strong relationships with owners of MPPs and tugs & barges across the region.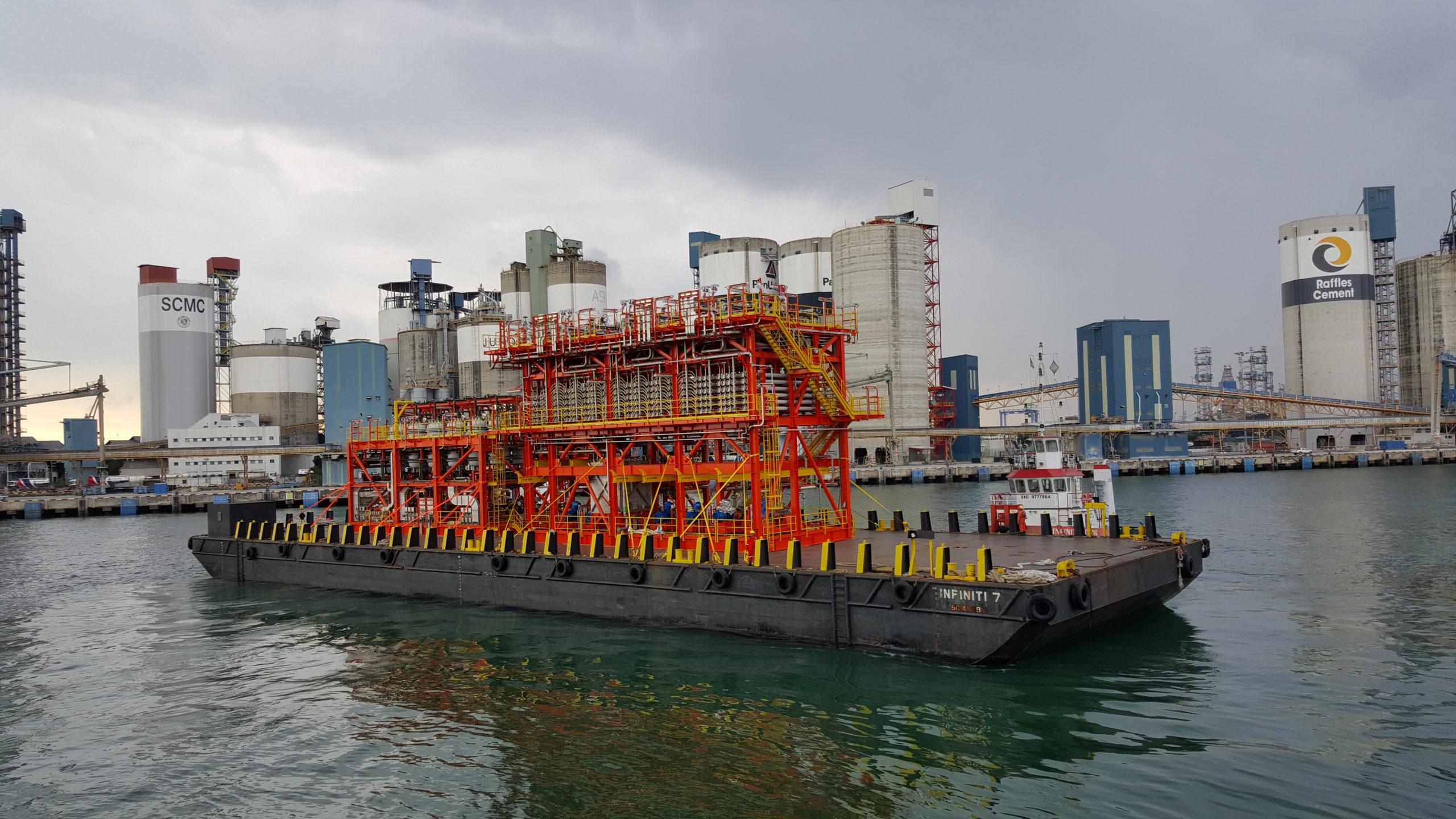 Services include:
Local and regional handling of cargo including heavy-lift cranes, off-the-road tires, machinery, steel risers, steel pipes, heavy steel wire reels, steel plates, generator sets and gas turbines
Transshipment/on-carriage of breakbulk and containerised Cargo among ports in Singapore, Indonesia, East Malyasia, Brunei, Vietnam and the Middle East

Overside tug-barge operations: For discharge/loading with direct deliveries from Mother Vessel, direct loadings on Mother Vessel or alongside Mother Vessel at Jurong Port or PSA Terminals
Tug-barge voyage charters: For transportation of oil field equipment and tools among offshore oil rigs/platforms, regional ports and project sites
Expertise in stuffing/unstuffing special OOG flat racks and open-top containers, avoiding transportation to/from outside non-free trade zone locations

Rapid mobilisation of in-house stevedores, vessels, tugs & barges
Ensuring compliance with vessel clearance and work safety requirements within Jurong Port and PSA Terminals